All Stone Cleaning Services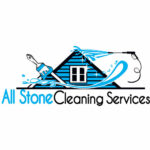 All Stone Cleaning Services
77 Lower Camden Street
,
Dublin
D02 XE80
No more scrubbing your house from top to bottom. All Stone Cleaning Services can take care of the exterior so that you don't have any worries when it comes time for guests or family members with their shoes on and all sorts of things in tow!
They offer a wide range of services, including cleaning roof tiles, driveway entrances, algae removal off walls/patios throughout County Dublin (Ireland). You'll be able to get an estimate by contacting Jimmy at 087 460 5611 today without delay!
Each cleaning job, large or small, is handled directly by Jimmy and his team. Using only approved cleaning products and suitable machinery, they strive to ensure 100% customer satisfaction.
Exterior Services Include:
Roof washing
Tile painting
Algae removal
Driveway cleaning
Tarmac restoration
Cleaning block paving
No job too large or too small for their team so why not call them on 087 460 5611 to book in a free and quick estimate on cleaning your roof, driveway or walls in County Dublin.
Projects By
All Stone Cleaning Services
roof and gutters cleaned
super job done on roof and gutters in templemore, co tipperary. we would highly recommend Jimmy for all cleaning jobs need doing. Martin Fogarty, templemore
Roof and gutters cleaning
We recently purchased a 1920's house in Bray and the roof and extension roof was covered in thick moss (even had a plant growing on it!). Jimmy from All Stone and his team did an incredible job. It's like the roof is new. It's better than we hoped for. They also cleaned all the debris away and washed down the windows etc. Five out of five for an efficient, timely and professional clean. Delighted!
Roof cleaned and also driveway cleaned
Would highly recommend this service
Frequently asked questions
How is All Stone Cleaning Services rated?
All Stone Cleaning Services has a rating of
4.9 Stars (based on 13 reviews)
What days are All Stone Cleaning Services open?
They are opened
What towns and regions do All Stone Cleaning Services work in?
Dublin, North Dublin, South Dublin, Swords, Dublin City, , ,
What services do All Stone Cleaning Services provide?

Roof Washing, Driveway Cleaning, Tarmac Sealing, Patio Cleaning, Algae Removal, Cleaning Paving, Cleaning Walls,