Abel Driveways LTD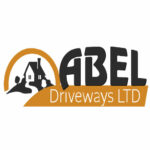 1 Farnham Road
,
Guildford
GU2 4RG
Abel Driveways LTD is the premier driveway and patio specialist in Guildford, UK. We have been operating since 1994, with our office located in Guildford, Surrey. To date, we have completed over 1,000 projects for clients throughout the region of Surrey.
Our range of groundwork services to transform the front and back area of your home includes replacing old driveways or patios with new ones and giving you a complete garden makeover by installing artificial grass or natural turf lawns and fences to protect it from neighbours looking into your property.
Our service extends over a wide part of Surrey, including Guildford, Farnborough, Woking, Chobham, Worplesdon, Bisley, Cobham, and more.
We can replace and build a new driveway using resin-bound surfacing, resin driveways, tarmac, driveway paving and block paving. We can lay down sandstone patios, limestone patios, granite stone patios, and concrete slabbing in garden areas. We can put in new roll-on turf lawns, artificial grass, wooden fencing, brick walling and new garden paths, along with replacing your garden areas.
Call Abel Driveways in Guildford, Surrey on 01483 342767 to schedule a quick and free estimate on a new driveway, patio or garden in Guildford, Surrey.
Projects By
Abel Driveways LTD
New Driveway and Walling
Very happy with the work done by Abel Driveways. They work very hard and the whole company from quote to completion is run very efficiently. My driveway was reasonably complicated, with retaining walls etc and whilst it took a bit longer than expected, I am pleased that quality was not sacrificed.
Cost was as agreed and John did not request payment until works were complete. They also returned to resolve a snag a couple of weeks later.
New Patio
John's team have done a great job for us. Our patio has been relaid with care and real attention to detail, no matter what changes to original plans were made. Everything was left clean and tidy when they finished. I wouldn't hesitate to go to John for further work and recommend Abel Driveways without reservation 👍👍
Driveway, Fencing
John and his team recently finished a driveway job for me. Complete overhaul to the front of our home and a new fence and gate in my rear garden. Nothing was too much trouble. Completed in the timescale suggested. Clean and tidy. Would highly recommend. Quality of work was great and price was much better than others.
Limestone Patio
Had Abel Driveways lay a limestone patio for me along with a dwarf wall in our garden area. The whole job transformed my garden and they did a first class job. Highly recommended if you're looking for a good reliable team to do any landscaping for you in Guildford.
New Driveway
I absolutely recommend John at Abel Driveways LTD after being suggested their services by a good friend. They did a quality job on my small front garden in a timely manner and overcame a few obstacles along the way.
Will definitely use them again.
Frequently asked questions
How is Abel Driveways LTD rated?
Abel Driveways LTD has a rating of
4.8 Stars (based on 5 reviews)
What days are Abel Driveways LTD open?
They are opened
What towns and regions do Abel Driveways LTD work in?
Guildford, Woking, Camberley, Farnborough, Ripley, Chobham, Cobham, Weybridge, Chertsey, Bagshot,
What services do Abel Driveways LTD provide?

Block Paving, New Lawns, Wooden Fencing, Bricklaying, Artificial Grass, Roll on Turf, Tarmac Driveways, Resin Driveways, Sandstone Patios, Porcelain Tiling,