ACD Driveways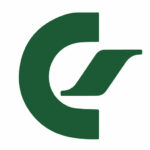 Monahan Road
,
Cork, County Cork
ACD Driveways is your local, reliable driveway contractor for County Cork. We provide top quality driveways and patios in resin bound, tarmac, block paving or imprint concrete with a few days lead time so you can enjoy the improvements to your home's exterior without waiting. Give us a call today!
Your County Cork driveway expert - let us help you!
We know every homeowner is looking for a long-lasting, attractive patio or driveway. We design and install driveways that are practical but also great to look at. With our designs, your property will be the envy of all your neighbours in no time flat! You can trust ACD Driveways because we have been installing these surfaces since 1998 here in County Cork.
Projects By
ACD Driveways
We have no reviews for this profile. Why not leave a review yourself?
Frequently asked questions
How is ACD Driveways rated?
ACD Driveways has a rating of
0 Stars (based on 0 reviews)
What days are ACD Driveways open?
They are opened
What towns and regions do ACD Driveways work in?
Cork City, Kinsale, Midelton, Youghal, Skibbereen, Clonakilty, Rosscarbery, Mallow, Millstreet,
What services do ACD Driveways provide?

Tarmac driveways, tar and chip, gravel driveways, resin driveways, sandstone patios, new patios, wooden fencing, concrete slabbing, imprint concrete,