All City Paving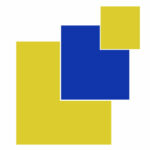 Wilmslow Road
,
Didsbury
M20 2YY
All City Paving are professional contractors in Manchester who specialise in laying down resin driveways, gravel driveways, block paving on driveways and tarmac driveways. Along with the driveway services we offer boundary walls, aprons and more. We also install all types of patio slabs including sandstone patios, concrete slabs and garden paving.
Extra options available include drainage systems, walling fencing new lawns garden paths and more in your patio area. From start to finish All City Paving use only their own trained installers to ensure a long-lasting beautiful driveway installation.
You can call All City Paving, local paving and tarmac contractors based in Didsbury, UK on 0161 399 0207 for a free estimate on a new driveway or patio.
Projects By
All City Paving
We have no reviews for this profile. Why not leave a review yourself?
Frequently asked questions
How is All City Paving rated?
All City Paving has a rating of
0 Stars (based on 0 reviews)
What days are All City Paving open?
They are opened
What towns and regions do All City Paving work in?
Manchester, Didsbury, Stockport, Bredbury, Cheadle, Altrincham, Romley, Denton, Bramhall,
What services do All City Paving provide?

New Driveways, Patio Slabbing, Gravel Driveways, Sandstone patios, Roll on Turf, Driveway Paving, Tarmac Driveways, Resin Bound, Concrete Driveways,