All Stone Driveways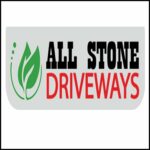 All Stone Driveways is a leading driveway paving company in Cork. We provide an extensive range of services, including driveway paving, sma tarmac on driveways and tar and chip driveways. All work is carried out by our own trained driveway installers in Cork with no 3rd party used during any of the stages of the work.
For your patio area, we can install all types of patio slabbing including sandstone, granite stone, concrete and garden paving. We provide extra options for tailoring patios even further such as drainage systems, walling, fencing, garden pathways and steps.
Call Michael at All Stone Driveways on 021 235 5836 to schedule a free estimate for a new driveway, patio or garden area in County Cork, Ireland.
Projects By
All Stone Driveways
Garden renovation
We would certainly recommend Michael and his skilled and prefessional team. From initial visit and assessment of our garden renovation, to quote and completion, Michael was always contactable. He oversees all aspects of the project and his attention to detail was very reassuring, knowing that the work undertaken would be completed correctly and to a high standard. His team worked very hard, everyday was a full day and their workmanship is a credit to them. We are already planning our next project with All Stone driveways.
Hilary and Sean Dorgan, Bishopstown.
Garden patio
All Stone Driveways created a beautiful design in our garden patio. They were in and out in two days and were so professional and on time. I would highly recommend Michael and his team to anyone looking for a professional job in their garden patio.
back garden
We live in Glanmire and mick carried out work on our back garden which is a sloped garden. They laid patio, fencing and built a wall. We found … to be a very professional company and reasonably priced. They were reliable, hard working, efficient and very easy to deal with. I would highly recommend them if you are looking for a company to improve your garden. John & Ursula Sheehan
new patio
I would highly recommend Mick and the team. They were so professional and turned around the job in double quick time. We are delighted with our new patio.
Great service
Great service , in and out in 2 days .alot of work done .took up old driveway, widened entrance , leveled it . great result
Frequently asked questions
How is All Stone Driveways rated?
All Stone Driveways has a rating of
5 Stars (based on 8 reviews)
What days are All Stone Driveways open?
They are opened
What towns and regions do All Stone Driveways work in?
Midleton, Cork, Kinsale, Carrigaline, Cobh, Ballincollig, Bandon,
What services do All Stone Driveways provide?

Driveway paving, tarmac driveways, new patios, concrete driveways, gravel driveways, wooden fencing, bricklaying,