Ascot Driveways and Patios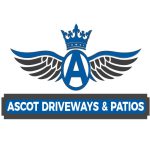 Ascot Driveways and Patios
1199 Route 22 East
,
Mountainside
07092
Are you looking to replace or renovate your old driveway in New Jersey? Why not call the trusted experts at Ascot Driveways and Patios who provide their renovation and driveway replacement services throughout Mountainside, Cranfield, Springfield, Summit, Westfield, Livingstone, New Providence and all nearby areas.
What services do Ascot Driveways and Patios provide?
Ascot Driveways and Patios provide an extensive renovation service for driveways with options for replacing your driveway or resurfacing the driveway area. Add curb appeal by opting for asphalt paving, stamped concrete, gravel or a new custom-tailored driveway laid with interlock pavers.
In gardens and backyards, they specialize in fitting flagstones, patio pavers, pool decks and wooden decking areas. To compliment their hardscaping services, they can fit new wooden fencing, lay new turfed lawns or fit artificial grass areas for customers who prefer low maintenance options.
For masonry work, they can build retaining walls, repair damaged masonry walls, build new steps and stoep areas, fit new stucco veneers, repair damaged masonry chimneys and damp proofing for basements.
Where are Ascot Driveways and Patios based?
They are based in the Mountainside region in New Jersey, but they do service all the nearby areas around it. These service areas include Cranfield, Plainfield, New Providence, Summit, Westfield and any other nearby areas.
Are Ascot Driveways and Patios well reviewed?
Ascot Driveways and Patios have multiple 5-star ratings from previous customers. You can see more examples of customer reviews on this profile page or you can search online to see more examples of their reviews and customer testimonials.
How can I contact Ascot Driveways and Patios?
You can contact Ascot Driveways and Patios by calling their phone on (908) 906-0945  or by visiting their website at Ascot Driveways and Patios
Projects By
Ascot Driveways and Patios
sideway and patio
We have just had our front garden, sideway and a patio area in the back garden, block paved. It was a huge area to clear of concrete, earth and grass.the team competed this in less than 2 weeks in a friendly, hard working, professional, highly competent and efficient manner. The price was very competitive and worth every penny. We would not hesitate to recommend this company and suggest if you need suggestions, explanations and expertise, call them!
Driveway and Carport
The price was reasonable. The crew were professional. Just got the carport done today and I'm so happy with the results. The office kept me updated when severe weather forced a slight delay in the schedule but they were worth the wait. I would recommend this company for blacktopping jobs.
Driveway Replacement
We had hired this company for completing the paving work of our driveway and they did a fantastic job I can't say any more good about them, just call them for your asphalt needs you won't be disappointed.
Driveway Paving
We are very pleased with the paving job they did on our driveway. Team was very professional and was very easy to work with. It looks absolutely beautiful with the new cobbles around it!! If I would had known it would look this good I would have had them pave the front a lot earlier, Thanks a bunch.
Masonry Wall and Walkway
Reliable trustworthy honest reputable and are men of their word. The masonry work was perfect, I recommend them to anyone and have already passed their details to friends.
Frequently asked questions
How is Ascot Driveways and Patios rated?
Ascot Driveways and Patios has a rating of
5 Stars (based on 7 reviews)
What days are Ascot Driveways and Patios open?
They are opened Mon-Sat, 9am - 6pm
What towns and regions do Ascot Driveways and Patios work in?
Springfield, Berkeley Heights, New Providence, Plainfield, Cranford, Summit, Roselle Park, Chatham, Millburn,
What services do Ascot Driveways and Patios provide?

Driveway renovations, Driveway resurfacing, Asphalt paving, Masonry repairs, Stucco walling, Patio gardens, Wall building, Fencing, Interlock pavers,