BWise Driveways and Patios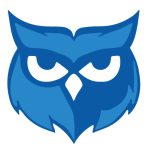 BWise Driveways and Patios
30 Campus Dr
,
Farmingville
NY 11738
Bwise Driveways and Patios are paving contractors based in Farmingville, NY. They provide a range of home improvement services for out the front on the driveway or in the backyard of your home.
They are a 3rd generation paving company with a trained team of masonry and paving specialists capable of working on any type of residential surface.
Driveway replacement and driveway renovation services have never been easier or more affordable than when you hire BWise Driveways.
In just a few days you can enhance the appearance of your property when you hire Bwise Driveways. From the quality of their paving materials and care in their craftsmanship to the immaculate installation, they can help you realise your dream.
No driveway job is too or too small for the Bwise Driveways with options on asphalt paving, interlock concrete pavers, stamped concrete, gravel driveways and resin surfacing.
As a leading asphalt contractor in Farmingville, NY, they undertake all types of asphalt work. Standard call-outs for their asphalt paving services include: -
RESIDENTIAL ASPHALT PAVING
CHIPSEAL PAVING
PAVING FOR PARKING LOTS
ASPHALT LAYING SERVICES
ASPHALT INSTALLATION
DRIVEWAY REPLACEMENT
PATCHING / GRADING
EXCAVATION
BLACKTOP
CHIPSEAL INSTALLATION
COATING PARKING AREAS
DRIVEWAY CONSTRUCTION
You can reach out to Bwise Driveways by calling them on 631 820 1040 or you can visit their website at : BWise Driveways and Patios
Projects By
BWise Driveways and Patios
Paved Driveway
They paved our driveway and they did a fantastic job in three days, I'm surprised on how well of a job they did especially with the granite borders they put around it.
New Patio
Michael was so easy to deal with - responsive to my texts, answered all my questions - and was significantly more reasonable than the other bids I had received. The finished patio looks amazing. Love it.
New Driveway
Prompt. Professional paving company. Did a nice job on my driveway would recommend them.
Concrete Paved Driveway
Michael was quick to come and give us a quote. We share a driveway with our neighbor and he did a great job coordinating with both of us. It was a good price. The job was done in a timely manner and the quality is great. I highly recommend BWise.
Driveway Renovation
I highly recommend Michael and his team at BWise. They stand by their work and my driveway looks great. They are a decent, trustworthy company. Best company I've worked with in all of my home renovation projects. Thank you very much for everything! If you need your driveway done, use BWise!
Frequently asked questions
How is BWise Driveways and Patios rated?
BWise Driveways and Patios has a rating of
5 Stars (based on 6 reviews)
What days are BWise Driveways and Patios open?
They are opened Mon-Sat, 8am - 6pm
What towns and regions do BWise Driveways and Patios work in?
Long Island, Farmingville, Holbrook, Calverton, Centereach, Selden, Coram, Riverhead,
What services do BWise Driveways and Patios provide?

Asphalt Paving, Masonry Repairs, Concrete Driveways, Patio Installations, Asphalt Repairs, Concrete Pavingstones, New Curbs, Gardens and Lawns,