Cherwell Drives and Patios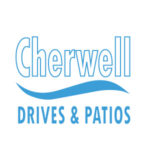 Cherwell Drives and Patios
6 South Bar Street.
,
Banbury
OX16 9AA
Cherwell Drives and Patios has provided excellent service for transforming the front and back of homes since 1994. Our driveway specialist covers all the local areas around Banbury in Oxfordshire, UK. With a range of services from hardscaping to garden redesigns with artificial grass, we are here to help your home look its best!
We service other nearby regions, including the Daventry region, Southam, Rugby and the Brackley region.
From replacing driveways out the front to put in new gardens and patios out the back, you can rest assured of the quality and craft from Cherwell Drives and Patios.
We provide an excellent service for redesigning garden areas with new wooden fencing, roll on turf lawns or artificial grass.
We offer various surfacing choices for the front of your home, including laying down driveway paving, tarmac, resin bound, gravel driveways or asphalt. While out the back of your home, we can lay down Indian sandstone slabbing or limestone slabs to complete any decorative design you desire.
Call Cherwell Drives and Patios in Banbury on 0129 529 8588 to schedule a free, no-obligation estimate on a new driveway, new patio or new garden in Banbury, Daventry or Brackley.
Projects By
Cherwell Drives and Patios
Amazing job
Hi I would just like to take A minute to say how satisfied and pleased I am with the job that cherwell drives and patios carried out. they came out when they said they would gave me a free estimate and great advice on designs and patterns. Pat and his crew came out with all the right equipment and trucks on and got straight to work as the job is being carried out Pat explain to me how everything was going to be and he followed through with everything I'm just glad to say that this is an amazing crew of workers I would highly recommend them for anybody who is looking for new driveway and patio work. An amazing job. way to go Cherwell drives and patios banbaury
Excellent service
Provided an excellent service from first contact to completion of the project, including regular updates on progress. Extremely pleased with final products. Would recommend to others
garden patio lawn
Redesigned the Garden .. Patios and lawn.. All done in 3 days .. The gang worked hard and we are pleased with the result and it was a reasonable cost too.
Frequently asked questions
How is Cherwell Drives and Patios rated?
Cherwell Drives and Patios has a rating of
4.9 Stars (based on 13 reviews)
What days are Cherwell Drives and Patios open?
They are opened
What towns and regions do Cherwell Drives and Patios work in?
Banbury, Daventry, Edgcote, Woodford Halse, Rugby, Warmington, Bloxham, Adderbury, Bodicote, Brackley, Southam, Gaydon,
What services do Cherwell Drives and Patios provide?

Block Paving, Tarmac Driveways, Resin Bound, Sandstone Patios, New Lawns, Artificial grass, Wooden fencing, bricklaying, Porcelain tiling, Elevated patios, Wooden sleepers, Gravel driveways,