Constructscape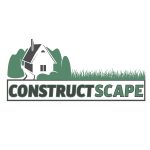 Wilton Drive, Tournament Fields
,
Warwick
CV34 6RG
Constructscape is a reputable and professional hardscaping company based in Warwickshire. They have a team of trained installers who can handle any size project, and they offer a wide range of services, including patio works, resin-bound surfacing, landscaping, and garden walling. They are fully insured and have all the necessary equipment to carry their work to the highest standards.
At Constructscape, they pride themselves on their attention to detail and our commitment to customer satisfaction. They use only the highest quality materials and state-of-the-art equipment to ensure that every project we undertake is completed to the highest standards. They are fully registered and insured, so you can trust us to handle your paving project with the utmost care and professionalism.
Design and planning: They can help you design and plan your paved surfaces to ensure they are functional, aesthetically pleasing, and in line with your vision. They can take into account factors such as the layout of your property, the type of paving materials you prefer, and any special features or requirements you may have.
Installation: Once your design has been finalized, their paving contractors will begin the installation process. This typically involves excavating the area, preparing the base, and laying the paving materials according to the agreed-upon design. The contractor will ensure the paving is installed correctly to ensure long-lasting durability and performance.
Repair and maintenance: Over time, paved surfaces can become damaged or worn due to weather, traffic, and other factors. A paving contractor can repair and maintain your paving to keep it looking its best and extend its lifespan. This may include patching and resurfacing, lift and relay paving, and other maintenance work.
Materials: They can access many paving materials, including asphalt, concrete, brick, stone, and more. They can help you choose suitable fabrics for your project and provide guidance on the pros and cons of each option.
If you need hardscaping services in Warwickshire, you can call ConstructScape at 01926 244137 or by filling out the form on their contact page to request a free estimate.
Projects By
Constructscape
Driveway Installation
Constructscape replaced my driveway, they have done a fantastic job , and the lads who worked on it were very nice. I would recommend Constructscape to anyone who wants a new driveway
Driveway replacement
They removed the old tarmac and replaced it with a beautiful resin-bound surface, including a drainage system that seamlessly matched our existing grids. The work was completed on time and at a competitive price. The whole team was friendly, polite, and patient with our inquisitive 6-year-old twins. We highly recommend them for their expertise, professionalism, and value. Thank you for a job well done!
Driveway
We are very pleased with the work done by Constructscape. They levelled and resin'd our raised driveway in just three days, and the result is stunning. The price was fair, and we would highly recommend them for similar projects. Thank you for a job well done!
Resin Drive and Porcelain Patio
We recently had our patio, driveway, and side paths replaced by Tim and his team. They were professional and accommodating, and the pace at which they laid the paving was impressive. The end result is beautiful, and we are very happy with their work. They were also not pushy or aggressive, which was a nice change. Thank you for a job well done!
New Driveway Fitted
The work was done quickly, efficiently, and professionally, with a team of six people on the second day. The price was competitive and the finished product is beautiful.
Frequently asked questions
How is Constructscape rated?
Constructscape has a rating of
5 Stars (based on 6 reviews)
What days are Constructscape open?
They are opened Mon-Fri, 9am to 6pm
What towns and regions do Constructscape work in?
Warwick, Straford upon Avon, Alcester, Rugby, Shipston on Stour, Kenilworth, Nuneaton,
What services do Constructscape provide?

Resin Driveways, Cobblestones, Porcelain Tiling, Natural Sandstone Patios, Artificial Grass Lawns, Wooden Fencing, Bricklaying,