Drive Build Paving LTD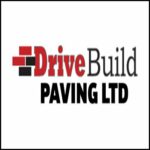 1 Stafford Drive
,
Shrewsbury
SY1 3FE
Drivebuild Paving LTD is a professional contractor service in Shrewsbury that specialise in laying down resin driveways, gravel driveways, block paving on driveways and tarmac driveways. Along with the driveway services, we offer boundary walls, aprons and more. We also install patio slabbing, including sandstone, limestone patios, concrete slabs and garden paving.
Extra options available include drainage systems, walling, fencing, new lawns or garden paths and more for your patio area. From start to finish, we use only our own trained installer to ensure a long-lasting installation.
We are committed to providing you with a quality installation with years of durability and reliability. Driveways, patios, and parking lots need not be bland! With our wealth of experience in the construction industry and over 100 services we offer, whatever your needs may be from paving to tarmac- we have something for every budget that will suit both your style preferences and budgetary constraints.
We always get it done on time; what's more, is when projects go smoothly, there is less inconvenience caused by any delays which could otherwise occur had things gone differently.
Call Drivebuild Paving LTD in Shrewsbury, the UK, on 01743 630105 to schedule a free estimate for a new driveway or patio in Shropshire.
Projects By
Drive Build Paving LTD
We have no reviews for this profile. Why not leave a review yourself?
Frequently asked questions
How is Drive Build Paving LTD rated?
Drive Build Paving LTD has a rating of
0 Stars (based on 0 reviews)
What days are Drive Build Paving LTD open?
They are opened
What towns and regions do Drive Build Paving LTD work in?
Shrewsbury, Telford, Whitchurch, Montgomery, Bridgnorth, Albrighton, Newport, Ellesmere, Shawbury, Ludlow, Church Stoke, Clun,
What services do Drive Build Paving LTD provide?

Block paving, Tarmac driveways, gravel driveways, resin driveways, new patios, sandstone patios, new lawns, artificial grass, roll on turf, wooden fencing, bricklaying, concrete driveways,