Driveway Solutions Dublin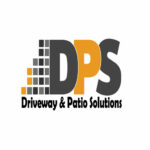 Driveway Solutions Dublin
Ballymount Industrial Estate
,
Robinhood, Dublin
Driveway Solutions Dublin is a locally owned and operated company that offers a wide array of driveway solutions. Our team has over 25 years of experience in the industry, and we're committed to providing excellent customer service through every process - from consultation to installation.
We offer affordable options for all budgets including block paving, resin driveways, tarmac driveways, or any other type of driveway surfacing. We handle all aspects of the job ourselves so you don't have to worry about finding someone else to do it right.
We provide unrivalled service for transforming the front or back of your home in Dublin. With options that include replacing your old driveway, extending it or converting a front garden area into a completely new driveway area.
In patio and garden areas, we can replace or extend an older patio area, create elevated and retained patios using wooden sleepers or brick walling. We can tailor any garden/lawn to ensure you're getting everything just right with custom-designed pathways to create shapes & designs tailored specifically for YOU!
If you live in Dublin City, North Dublin or South Dublin, call Driveway Solutions in Dublin on 01 264 7573 to book a free visit from Pat and his team. From driveways to patios, gardens and pathways, they get it done on time and on budget.
Projects By
Driveway Solutions Dublin
DRIVEWAY
Avoid this company at all costs.
The workmanship is poor and the work is not completed to any standard. They are messy and do not complete anything they said they would do.
If there is an option to give zero starts that would be too generous for this company
Frequently asked questions
How is Driveway Solutions Dublin rated?
Driveway Solutions Dublin has a rating of
1 Stars (based on 1 reviews)
What days are Driveway Solutions Dublin open?
They are opened
What towns and regions do Driveway Solutions Dublin work in?
South Dublin, North Dublin, Swords, Clondalkin, Coolock, Donnybrook, Knocklyon, Tallaght, Cabra, Malahide, Finglas,
What services do Driveway Solutions Dublin provide?

Tarmac Driveways, Imprint concrete, Gravel Driveways, Sandstone patios, Limestone patios, Roll on turf lawns, Wooden fencing, Tar and chip, Resin driveways, Resurfacing Drives, New Patios,