Driveway and Patio Solutions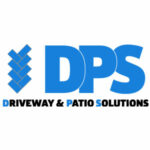 Driveway and Patio Solutions
1 Alvin Street
,
Gloucester
GL1 3EJ
Driveway and Patio Solutions are a team of professional contractors in Gloucester who specialise in laying resin driveways, gravel driveways, block paving on driveways and tarmac driveways. Along with the driveway services, we offer boundary walls, aprons and more.
We also install patio slabbing, including sandstone, limestone patios, concrete slabs and garden paving. Extra options available include drainage systems, walling, fencing and new lawns to complete your desired look for your patio area. From start to finish, we use only trained installers to ensure a long-lasting installation every time.
Imagine the possibilities with all of our installation and design options.
From a simple driveway to patios that will make you feel like royalty in your own backyard, there are many things we can do for Gloucestershire homeowners. After consultation on what type of project they want to be done- from paving stones or gravel to natural stone - excavating is always carried out prior, so everything looks perfect when it's finally completed!
Call Driveway and Patio S0lutions in Gloucester on 01452 905017 for a free estimate on a new driveway or garden installation; we service all around Gloucestershire and nearby regions.
Need another service area? To view our driveway installers in Oxford or our driveway contractors in Banbury, simply click the relevant link.
Projects By
Driveway and Patio Solutions
We have no reviews for this profile. Why not leave a review yourself?
Frequently asked questions
How is Driveway and Patio Solutions rated?
Driveway and Patio Solutions has a rating of
0 Stars (based on 0 reviews)
What days are Driveway and Patio Solutions open?
They are opened
What towns and regions do Driveway and Patio Solutions work in?
Gloucester, Cheltenham, Stroud, Tewkesbury, Dursley, Cirencester, Swindon, Chedworth, Bibury, Highworth, Bourton-on-the-Water, Stow-on-the-World, Moreton-in-Marsh,
What services do Driveway and Patio Solutions provide?

Block Paving, Tarmac Driveways, Asphalt Paving, Gravel Driveways, Driveway Paving, Sandstone Patios, Limestone Patios, Patio Slabbing, Resin Bound, Artificial Grass, Roll on Turf, Wooden Fencing , Bricklaying,