Driveway Solutions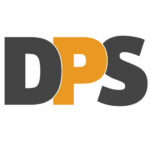 Newhall, Ladytown
,
Naas, County Kildare
Driveway Solutions is one of the leading driveway installation companies in Naas, Kildare. We have been working in this industry for over 25 years, and we are a well established and highly rated company that offers very affordable driveways.
Our main services include block paving, tar and chip driveways, tarmac driveways, sandstone, limestone patios, concrete slabs, and garden paving for extra options. The Driveway Solutions team will handle all work to ensure quality installations. "At Driveway Solutions, we take pride in our workmanship."
We provide unrivalled service for transforming the front or back of your home in Kildare. With options that include replacing your old driveway, extending it or converting a front garden area into a completely new driveway area with raised patios and retaining walls to fit any shape design you desire! We can tailor any garden or lawn area using custom-designed pathways to create shapes that are all uniquely yours.
We offer unmatched services for changing up the exterior of your house in Kildare, whether by simply updating an outdated driveway, adding on more space, so there's room enough for cars too big not to mention added depth (or width), building elevated/retained patio spaces from wood sleepers and brick walling--whatever type suits best--
Call Driveway Solutions in Ladytown, Naas, Ireland on 045 246610 to schedule a free estimate for a new driveway, patio or garden.
Projects By
Driveway Solutions
We have no reviews for this profile. Why not leave a review yourself?
Frequently asked questions
How is Driveway Solutions rated?
Driveway Solutions has a rating of
0 Stars (based on 0 reviews)
What days are Driveway Solutions open?
They are opened
What towns and regions do Driveway Solutions work in?
Naas, Kildare, Maynooth, Celbridge, Monasterevin, Dunlavin, Clane, Carbury, Blessington,
What services do Driveway Solutions provide?

Tarmac Driveways, Tar and Chip Driveways, Gravel Driveways, Sandstone Patios, Limestone Patios, Concrete Slabbing, Block Paving, Driveway Cleaning, Tarmac Sealing,