Excel Driveways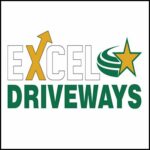 Grange Hill, Douglas
,
Cork
Who doesn't love an outdoor space with a gorgeous patio where you can entertain friends and family? We are local driveway contractors in Cork, Ireland, completing all work to the highest standards at fair prices. Our team has experience installing driveways using multiple materials such as block paving, tarmac, resin bound groundings or gravel stone!
Residential driveway and patio contractors with over 25 years of experience, our team covers the entire County Cork area. We offer a range of service types from driveways to patios: installing block paving or tarmac for your new driveway, converting gardens into an extension for your house - all done to the highest standards in quality craft yet at affordable prices. So you can get exactly what suits you best!
We offer all types of asphalt work, including block paving, tarmac driveways and gravel driveways for both residential and commercial customers. Alongside these services, we also install boundary walls, aprons and patios made from sandstone or limestone slabs which can be further customised to suit your needs by adding brick bordering for style or wooden fencing if you want privacy around your back garden.
Call Excel Driveways in Cork on 021 202 1046 to schedule a free visit for a new driveway, patio or garden in County Cork, Ireland. Our service area extends all over County Cork including areas such as Bandon, Mallow, Midleton, Youghal, Cobh, Carrigaline and down the entire way to the west of Cork.
Projects By
Excel Driveways
We have no reviews for this profile. Why not leave a review yourself?
Frequently asked questions
How is Excel Driveways rated?
Excel Driveways has a rating of
0 Stars (based on 0 reviews)
What days are Excel Driveways open?
They are opened
What towns and regions do Excel Driveways work in?
Douglas, Macroom, Cork City, Carrigaline, Kilbrittain, Clonakilty, Rosscarbery, Skibbereen, Balitmore, Millstreet, Bandon, Midleton, Youghal, Cobh, Mallow, Fermoy,
What services do Excel Driveways provide?

Tarmac driveways, Gravel Driveways, Tar and chip Driveways, SMA asphalt, Block paving, Driveway paving, Imprint Concrete, Resin Bound, New patios, Sandstone patios, Limestone patios, Concrete slabbing, New lawns, Artificial grass, Bricklaying, Wooden fencing,