Expert Paving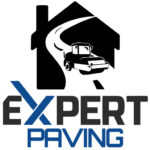 111 Queen Street East Queen & Richmond Centre
,
Toronto
M5C 1S2
Expert Paving is an asphalt paving company based in Toronto in Ontario in Canada. They specialize in laying down quality asphalt driveways at affordable rates and have been doing so for over 40 years now!
If you want a home that stands out from the rest, make sure your driveway looks just as good! Is it in need of paving? Are there cracks or chips on its surface? Let us provide top-notch service. We do everything from residential driveways to private roads and seal coating services, too; we're happy to help no matter what type of project you might be looking for. Just contact our experts today for more information about any aspects of asphalt work needed at your property!
Expert Paving can transform your home's front or back with stamped concrete, interlock pavers, stoned drives - all without breaking the bank! Out the front of your home, they can lay down asphalt paving at very affordable rates, resurfacing your old driveway or putting in a newly paved driveway.
Want to fix your old asphalt driveway in Toronto?
Every day, the sun and natural forces like oxidation gradually weaken our asphalt binder. This is why we use only the best seal coating materials to ensure a stunning finish that will protect your paved surface from water penetration for longer than ever before! Our seal coating service can handle all of your driveway treatment needs in one place, from crack filling to line striping.
We are here 24/7, ready and waiting when you need quality paving done quickly, so call now - all quotes come with free estimates, so let us know how many square feet of the area needs sealing or paving (or whatever else!)
In the garden and backyard, they can lay down concrete pavers, stamped concrete and patio flagstones providing customers with a range of choices to help suit their budget.
They carry out minor to large masonry repairs from repointing old masonry walling to building new retaining walls, steps and boundary walling.
Projects By
Expert Paving
Service Areas

Davisville Village/St. Clair
Blacktop
I recently hired a masonry repair service to address some serious issues with the exterior of my home, and I couldn't be more pleased with the results. The transformation they achieved was nothing short of miraculous.
New Driveway
Excellent service. The stuff is excellent. Very pleased with the outcomes. Recommend!
Driveway Curbing
From the very beginning, this company demonstrated their professionalism and expertise. The initial inspection was thorough, and they took the time to explain the extent of the damage and their proposed solutions. Their knowledge and attention to detail immediately instilled confidence in their abilities.
Driveway Curbing
The project was completed within the agreed-upon timeframe, and they even finished a bit ahead of schedule. This was a pleasant surprise and a testament to their commitment to customer satisfaction.
Asphalt Repairs
The repair process itself was a testament to their skill. The team arrived on schedule and worked diligently to restore the masonry to its former glory. They seamlessly blended new materials with the existing structure, and the result was a flawless repair job that made it impossible to tell where the damage had been.
Frequently asked questions
How is Expert Paving rated?
Expert Paving has a rating of
5 Stars (based on 17 reviews)
What days are Expert Paving open?
They are opened
What towns and regions do Expert Paving work in?
Toronto, Kensington Market, Davisville Village/St. Clair, West Queen West, East Chinatown, Roncesvalles, The Junction, Scarborough,
What services do Expert Paving provide?

Asphalt paving, Resurfacing, Blacktop, asphalt repairs, Driveway curbing, Patio pavers, Interlock paving, Masonry Repairs,