Fairstone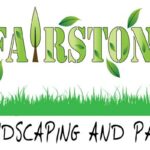 56A Lansdowne Road, Ballsbridge
,
Dublin
Our company is the number one choice for those who want a reliable landscaping service in Dublin. We offer all kinds of tree trimming and removal with an expert eye for detail, and our work can be seen on everything from paved driveways or patios to garden rotavators. If you are interested in more information about any of these services,  call 01 6971995.
Regardless of whether you need garden rotavation, want to deal with an overgrown and unruly garden or hedge trimming in the backyard, we are your number one company of choice. With a range of other services, including tarmac driveways and patio areas, Dublin Tree Service has everything covered for every tree-related issue that comes up!
Fairstone is a family-run construction company that has been in the business of landscaping for many years. They are experienced and skilled at installing driveways, paving, decorative patios, and tree topping or hedge trimming. With them, you can be guaranteed that your home improvement project will come out beautifully done!
Call Fairstone in Ballsbridge, Dublin, on 01 6971995 for a free and quick estimate today on landscaping or hardscaping your garden in Dublin.
Projects By
Fairstone
We have no reviews for this profile. Why not leave a review yourself?
Frequently asked questions
Fairstone has a rating of
0 Stars (based on 0 reviews)
What days are Fairstone open?
They are opened
What towns and regions do Fairstone work in?
County Dublin, North Dublin, South dublin, Swords, Dublin City, ,
What services do Fairstone provide?

New Gardens, New patios, Tree Trimming, Hedge Trimming, Flower Beds, New Lawns,