Flintshire Driveways and Patios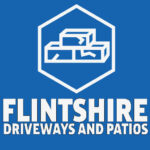 Flintshire Driveways and Patios
Chester Business Park, Heronsway
,
Chester
CH4 9QR
Flintshire Driveways and Patios is building a reputation for quality workmanship. We are committed to providing our customers with the best possible service, using only high-quality paving products from reputable suppliers such as Marshalls and Tobermore. Our skilled block pavers are all certified and insured to work on driveways and patios in Flintshire.
When your driveway is starting to look a little worse for wear, you may be considering replacing it with one of our block paving options. We offer everything from sandstone patios and asphalt driveways all the way up to resin-bound surfaces that are perfect if you have patio furniture or outdoor toys that need somewhere safe and durable to sit. No matter what type of surface needs upgrading in Flintshire, our driveway specialists can help!
We go out of our way to make sure we provide excellent workmanship and unbeatable customer service - whether it's laying new blocks on top of an old concrete slab or installing brand-new garden features like fencing made by hand using reclaimed wood. Our specialists know how important these different elements contribute to
If you would like a free estimate for a new driveway, patio or garden in Flintshire, Call Flintshire Driveways and Patios, based in Chester, on 01352 390102 for a free estimate on block paving, tarmac driveways, gravel or resin bound driveways.
Projects By
Flintshire Driveways and Patios
We have no reviews for this profile. Why not leave a review yourself?
Frequently asked questions
How is Flintshire Driveways and Patios rated?
Flintshire Driveways and Patios has a rating of
0 Stars (based on 0 reviews)
What days are Flintshire Driveways and Patios open?
They are opened
What towns and regions do Flintshire Driveways and Patios work in?
Rhyl, buckley, Flint, Mold, Whitford, Talacre, Argoed, Bagillt, Carmel, Caerwys, Northop, Queensferry, Saltney, Mostyn,
What services do Flintshire Driveways and Patios provide?

Block paving, new patios, new driveways, sandstone patios, roll on turf, wooden fencing, artificial grass, boundary walling, concrete slabbing, tarmac driveways, gravel driveways, resin bound, concrete driveways, limestone patios,