Imperial Drives LTD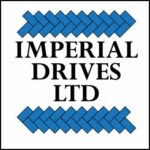 3 The Quadrant, Warwick Road
,
Coventry
CV1 2DY
The team at Imperial Drives LTD are a professional contractor specialising in driveways for both residential and commercial customers. We offer all aspects of driveway installation, from block paving to tarmac and gravel.
Alongside our asphalt installation service, we offer boundary walls, aprons and more. Our contractors install all types of patio slabbing, including sandstone, limestone patios, concrete slabs and garden paving. Extra options available include brick bordering or new wooden fencing if needed at the front doorstep area.
We are local, expert driveway and patio contractors. We cover the entire Warwickshire area with a range of options for all budgets to suit your style preferences too! We can do it all from new driveways to patios or garden conversions into an additional parking space. Our team is skilled in installing different surfaces, including block paving made from natural stone such as sandstone. So you get that classic English look while having excellent durability underfoot at a competitive price point!
We have been trading since 1990 when one man had just started on his own – today our company has grown. It now employs a large team of trained specialists who work together as part of this family business providing high-quality services wherever they're needed throughout the Warwickshire region.
Call Imperial Drives LTD in Coventry on 024 76998312 to get a free estimate for a new driveway, patio or garden in Coventry, Leamington Spa or Warwickshire.
Projects By
Imperial Drives LTD
We have no reviews for this profile. Why not leave a review yourself?
Frequently asked questions
How is Imperial Drives LTD rated?
Imperial Drives LTD has a rating of
0 Stars (based on 0 reviews)
What days are Imperial Drives LTD open?
They are opened
What towns and regions do Imperial Drives LTD work in?
Coventry, Royal Leamington Spa, Blackdown, Leek Wootton, Warwick, Warwickshire, Heathcote, Cubbington, Stoneleigh, Kenilworth,
What services do Imperial Drives LTD provide?

New Patios, New Driveways, Tarmac Driveways, Gravel Driveways, Block Paving, Tegula Driveways, Sandstone Patios, Tiled Patios, Wooden Fencing, Bricklaying,