Kstone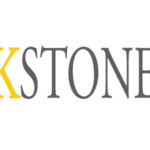 Bird Avenue. Clonskeagh
,
Dublin 14
Kstone is a family run business that has been trading for over 30 years. We provide the complete construction service from initial design to project completion and our team are experienced in both driveway and garden paving. Kstone can supply and install a range of surfaces including natural stone paving, block paving for driveways, various types of patio products and much more. Our company offers free estimates on all projects undertaken.
Based in Dublin we provide a comprehensive package to our customers, compromising of design, installation and maintenance. With a wide range of both Natural Stone and manufactured products for your driveway or garden area.
We offer the best quality landscaping construction with an extensive use on high-quality natural stones like granite, limestone, sandstone and travertine that are perfect for driveways as well as patios so you can create elegant gardens while enhancing its outdoor living space!
Call Eamon at Kstone in Clonskeagh, Dublin on 01 908 1780 for a free no obligation estimate.
Projects By
Kstone
We have no reviews for this profile. Why not leave a review yourself?
Frequently asked questions
Kstone has a rating of
0 Stars (based on 0 reviews)
What days are Kstone open?
They are opened
What towns and regions do Kstone work in?
Clonskeagh, Dublin City, North Dublin, South Dublin, Blanchardstown, Blackrock, Dun Laoghaire, Donnybrook, Dundrum,
What services do Kstone provide?

New Driveways, New Patios, Resin Patios, Resin Driveways, Travertine Stone Patios, Natural Stone, Egyptian Limestone, Block Paving, Concrete Slabbing,