Landcraft Driveways and Patios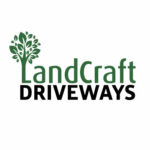 Landcraft Driveways and Patios
Worthing Road
,
Horsham
RH12 1TL
Landcraft Driveways and Patios provide a wide range of residential and commercial groundwork services in the Horsham area. We specialise in all aspects of driveway, block paving, tarmac driveways and gravel driveways. Alongside our asphalt installation service, we also offer boundary walls, aprons and more.
Landcraft Driveway's team are professional contractors who install all types of patio slabbing, including sandstone, limestone patios, concrete slabs and garden paving. Extra options available include brick bordering, new walls, wooden fencing or steps at the front door if needed. Our company ensures you're left with a long-lasting beautiful driveway installation from start to finish using only our own trained installers.
Your driveway is your first impression, so make it count. Choose from a wide range of options, and we'll tailor the perfect solution to match your needs. You can also trust us with patio installations, garden areas, or custom-tailored brickwork like natural stone installation for that distinctive look you're after. We are experts at installing driveways using block paving in Horsham area homes - check out our gallery today!
Call Landcraft Driveways and Patios in Horsham on 01403 839398 for a free estimate on building a new driveway, patio or garden area. We have offices not only in Horsham but also in Brighton, Redhill and Haywards Heath.
Projects By
Landcraft Driveways and Patios
We have no reviews for this profile. Why not leave a review yourself?
Frequently asked questions
How is Landcraft Driveways and Patios rated?
Landcraft Driveways and Patios has a rating of
0 Stars (based on 0 reviews)
What days are Landcraft Driveways and Patios open?
They are opened
What towns and regions do Landcraft Driveways and Patios work in?
Horsham, Redhill, Brighton, Haywards Heath, Crawley, Burgess Hill, Hassocks, East Grinstead, Ardingly, Horley, Salfords, Reigate,
What services do Landcraft Driveways and Patios provide?

Block paving, Tarmac driveways, Gravel driveways, new patios, wooden fencing, new lawns, concrete slabbing, resin driveways, Indian sandstone, Patio slabbing, Bricklaying, Artificial grass,