Leinster Driveways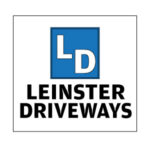 Inchicore
,
Dublin 22 Co. Dublin
Leinster Driveways is a long-established imprint concrete contractor in Dublin. All the work undertaken by our team is guaranteed for up to 10 years and includes:
Imprint Concrete, Brushed Concrete, Block Paving, Garden Paving, Patio Slabbing and more. We'll help you choose the perfect driveway or patio solution that matches your budget and lifestyle requirements. Our expert team can provide you with quotation options on resurfacing your drive or patio at prices that will not be beaten in Dublin.
With our various options for the front and back of your home, we'll give you a gorgeous new driveway or patio that will last generations. We can even help with updating your garden area!
We have many different ideas to update the look of your house in Dublin, Ireland from imprint concrete on driveways for people who are looking at an economical solution to laying tarmac driveways and block paving driveways out front if you're going more upscale. In addition, we offer sandstone patios as well as concrete slabbing which is perfect for backyard areas like yours where kids might be playing on it all day long!"
Call Leinster Driveways in Dublin 22, Ireland on 01 908 1098 to schedule a free estimate for imprint concreting your driveway or patio.
Projects By
Leinster Driveways
Driveway cemented and pergola & fencing in back garden
Delighted with the work carried out by Anthony and his team. Driveway cemented, driveway pillar moved and front boundary wall demolished and pillar reattached.
We also got a pergola and fencing done in the back garden and we are really pleased with them.
Overall very happy with the work done and communication with Leinster Driveways. Would recommend them. Very professional and reliable.
Driveway and patio
Got imprinted concrete completed on driveway and patio in the Leixlip area recently very pleased with Anthony and his staff who arrived worked hard and completed the job to our satisfaction in a timely manner. I would have no problem in recommending them for any project anybody is undertaking.
Frequently asked questions
How is Leinster Driveways rated?
Leinster Driveways has a rating of
5 Stars (based on 2 reviews)
What days are Leinster Driveways open?
They are opened
What towns and regions do Leinster Driveways work in?
Dublin, Meath, Kildare, Wicklow, Lucan, Swords, Naas, Dublin City, Maynooth,
What services do Leinster Driveways provide?

Imprint Concrete, Concrete Driveways, Concrete Patios, Gravel Driveways, Wooden fencing, New Driveways, New Lawns, Patio Slabbing, Block Paving,