Lifestyle Paving and Masonry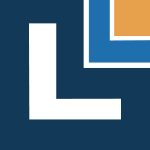 Lifestyle Paving and Masonry
6701 Democracy Blvd
,
Bethesda
20817
Driveway and Masonry Construction Specialists for Washington, DC, Maryland and Virginia
If you need a paving or masonry contractor in Virginia, Maryland or Washington DC, call the experts at Lifestyle Paving and Masonry for a free no obligation estimate.
We provide a comprehensive service for renovating driveways, patios and gardens using a wide variety of products that includes asphalt paving, interlock pavers, concrete, flagstones, bluestone and more.
For customers that have problems with their masonry walling, from front door steps to masonry retaining walls, damp proofing to chimney repairs, our masonry contractors provide an unbeatable range of options.
Our home improvement services for Washington, Virginia and Maryland includes:
Asphalt paving
Interlock paving
Patio pavers
Door step construction and repairs
Damp proofing basements
Foundation repairs
Driveway renovations
Patio paving
Deck building
Pathway construction
Stucco installations
Wall building
and more....
Why trust Lifestyle Paving and Masonry?
Lifestyle Paving and Masonry is a fourth-generation family business serving Virginia, Maryland and Washington DC residential contracting needs since 1988.  Today, we have grown to own and operate over 200 pieces of heavy equipment and vehicles with over 20 employees. We specialize in asphalt paving, asphalt repair, masonry construction work, drainage installation, hardscaping, and concrete work.  In addition, we are highly experienced in all aspects of site work and excavation.
We are licensed in Washington, Virginia and Maryland and are fully insured and bonded.  Our employees are OSHA certified and have undergone extensive workplace safety training.  In addition, we conduct weekly safety meetings with our employees to review and/or address any concerns either party may have concerning workplace safety.  We currently have a safety manual outlining procedures and policies strictly enforced for the well-being of our employees and customers.
All our work is fully covered by guarantee. If you want a professional contractor for renovating your driveway or to handle masonry repair work in Washington DC, Virginia or Maryland, call our team on 240 223-7766.
You can also learn more by visiting our driveway services for Washington DC, Virginia and Maryland or our masonry contractors for Virginia, Maryland and Washington, DC.
We look forward to hearing from you.
Projects By
Lifestyle Paving and Masonry
New Driveway and Stoop
We are so pleased with our decision to hire Lifestyle Paving. We absolutely love our beautiful new driveway and front stoop! They do great work. Very responsive, and explain every part of the process very thoroughly. The price is fair and the workmanship is exceptional - would highly recommend! Thanks so much for a wonderful experience!
Frequently asked questions
How is Lifestyle Paving and Masonry rated?
Lifestyle Paving and Masonry has a rating of
5 Stars (based on 1 reviews)
What days are Lifestyle Paving and Masonry open?
They are opened Mon-Sat 9am to 6pm
What towns and regions do Lifestyle Paving and Masonry work in?
Arlington VA, McLean, Silver Spring, Rockville MD, Potomac, Chevy Chase, Bethesda,
What services do Lifestyle Paving and Masonry provide?

Asphalt Paving, Masonry Repairs, Interlock Paving, Driveway Renovations, Masonry Walling, Patio Pavers, Damp Proofing,