Orchard Driveways and Patios Kildare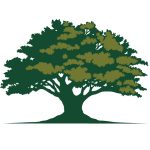 Orchard Driveways and Patios Kildare
Straffan Road Maynooth County Kildare
,
Maynooth
Orchard Driveways and Patios are local contractors specialising in landscaping, driveway installations, and patio designs. Offering its comprehensive services throughout County Kildare and County Dublin, the company has established itself as a leading provider of quality landscaping and driveway services.
Orchard Driveways and Patios offer various services, including new driveway installations, patio constructions, wooden fencing, bricklaying, new lawn setups, driveway repairs, dropped kerbs, and much more. With their proven expertise and dedication to delivering high-quality services, they provide free estimates to their clients with a commitment to unbeatable prices.
Orchard Driveways and Patios provide a range of driveway, patio, and landscaping services. On driveways, they are experienced at installing all types, including tarmac, asphalt, tar and chip, resin bound, and block paving.
The company's patio services offer a range of options on natural stone and concrete products, including porcelain tiled patios, granite patios, sandstone, limestone, and standard concrete slabbing.
Their landscaping team provides a complete gardening solution, from laying new lawns using artificial grass or roll-on turf lawns to fitting new wooden fencing, decorative garden walling, and hedge removals.
Clients choose Orchard Driveways and Patios for several compelling reasons. All work is handled by their team, ensuring consistent quality and accountability. The company offers a full guarantee on all their installations, reflecting their confidence in the quality of their work.
You can visit their driveway services for Kildare or call their office on 045 832853. If you live in the Dublin region, you can visit their Dublin driveway services or call the Dublin office on 01 514 3059
They also hold Public Liability Insurance, providing peace of mind for their customers. With high customer ratings, they have a proven track record of delivering highly rated services. Moreover, their services are tailored to suit clients' specific requirements, providing a personalised touch to every project.
With over 30 years of experience in the trade, Orchard Driveways and Patios have a skilled team of installers who can handle any job, regardless of its size. They service anywhere within a 40-mile radius, ensuring a wide reach whilst still providing a top-quality driveway and patio service.
Projects By
Orchard Driveways and Patios Kildare
We have no reviews for this profile. Why not leave a review yourself?
Frequently asked questions
How is Orchard Driveways and Patios Kildare rated?
Orchard Driveways and Patios Kildare has a rating of
0 Stars (based on 0 reviews)
What days are Orchard Driveways and Patios Kildare open?
They are opened Mon-Sat 9am to 6pm
What towns and regions do Orchard Driveways and Patios Kildare work in?
Kildare, Maynooth, Naas, Dublin, Sandyford, Dundrum, Rathfarnham, Clondalkin,
What services do Orchard Driveways and Patios Kildare provide?

New Driveways, Patio Installations, Tarmac Driveways, Asphalt Driveways, Sandstone Patios, Porcelain Patios, New Lawn Installations, Wooden Fencing,