Pavecraft Paving and Masonry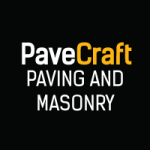 Pavecraft Paving and Masonry
4 Saddle Ct
,
Somerset
08873
PaveCraft Paving and Masonry is a New Jersey asphalt paving company based in Somerset, New Jersey. They service all nearby local areas, including Somerset County, Morris County, Middlesex and Union County in New Jersey.
They are a 3rd generation paving company with a trained team of masonry and paving specialists capable of working on any residential surface, from renovating your driveway to hardscaping patios and garden areas.
If you have issues with your masonry walling, they offer a masonry repair service that includes minor wall repairs to damp proofing and stucco applications on residential housing.
If you are at the early stage of planning a new driveway, you can call John, who has years of experience in driveway renovations. He can provide a detailed breakdown of the potential surfacing options available, from blacktopping the driveway to overlays, laying interlock pavers or fitting a new stamped concrete driveway.
For extra appeal, you can see some examples of the natural stone they can fit as edging, which provides definition and some contrast to the new driveway area.
The team at Pavecraft comprises the owner John, who oversees every aspect of the work and manages the entire team. With the owner leading every element, it guarantees a high-quality finish on every installation or repair they undertake. Each customer is treated with respect and guaranteed their full attention throughout the work.
Learn more about their driveway renovations in New Jersey or call the number on their profile to speak directly with the owner, John.
Are Pavecraft Paving and Masonry customers happy?
Why not look at some of the previous customer reviews to see examples of how satisfied previous customers were with the work.
If you have used John and his team at Pavecraft, feel free to leave a review of your own, as it helps other customers decide who to replace or build a new driveway in New Jersey.
Projects By
Pavecraft Paving and Masonry
Driveway and paths
John and his crew were fast, responsive, and amazing at their jobs. Had front and back paths redone and the look amazing. I'd recommend them to anyone looking for quality masonry work
New Driveway
John was very responsive to our call, and all the work was completed on our driveway within a week. He did everything we asked for and the overall experience was great.
Blacktop Driveway
John is great he takes pride in his work, him and his crew did a FABULOUS job, I couldn't be happier!! HIGHLY RECOMMEND A++++
Patio and Walkway
Excellent work and we're very happy with the results. John is a pleasure to work with and the crew did an outstanding job on our patio and walkway - they also did a great job of getting our yard back into shape when they were done. I can highly recommend them!
Driveway Paving
We decided to get our driveway paved after seeing how good a job Pavecraft did at other houses on our street. They just finished today, and not only did they do a great job, but they were fast and affordable. The owner, John, was super kind and helpful
Frequently asked questions
How is Pavecraft Paving and Masonry rated?
Pavecraft Paving and Masonry has a rating of
5 Stars (based on 6 reviews)
What days are Pavecraft Paving and Masonry open?
They are opened Mon-Sat, 9am - 6pm
What towns and regions do Pavecraft Paving and Masonry work in?
Union County, Somerset County, Morris County, Middlesex County, Berkeley Heights, New Providence, Madison, Springfield, Westfield, Morris Plains, Chatham, Morristown, Clark, Bridgewater, Branchburg, Edison, Piscataway, Livingston,
What services do Pavecraft Paving and Masonry provide?

Driveway Renovations, Patio Renovations, Masonry Walling, Masonry Repairs, Asphalt Paving, Interlock Paving, Damp Proofing, Stucco Walling, Fence Installations, Stoop Replacements, Driveway Paving, Concrete Patios, Stamped Concrete, Paving Stone Installers, Blacktop Driveways, Stone Patios, Paver Patios, Hardscaping,