Phoenix Driveways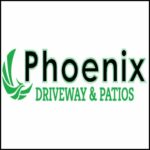 Phoenix Driveways is a family-owned and operated company that offers professional driveway installation services. The company has been in business for over 35 years, specialising in building new driveways, gravel driveways, block paving on driveways and tarmac driveways. They offer an extensive selection of extra options, including drainage systems, walling, fencing and more.
We have the best prices for driveway installations in Dublin because we use modern techniques. Our skilled craftsmen care about quality and will make sure your new installation blends into any surrounding environment. There's no need to worry if you're on a budget; our experts can help with that too! Call us today at 01 697 2087, so one of our friendly team members can give you more information or an estimate over email.
You can book a free quote by calling Phoenix Driveways in Dublin, Ireland, on 01 697 2087 and talking with one of their driveway or patio designers.
Projects By
Phoenix Driveways
Paved Garden
John and his team did a great job of paving our back garden, we are very pleased with it. They arrived early, worked hard and tidied up after them - it was all very professional. I would have no hesitation in recommending them.
Driveway
Very fast, very clean work, got here early and had the job done before lunch on the same day. Didn't leave a trace of anything, very tidy job. Definitely recommended, 5 stars.
Patio & path
We had our garden patio and garden path installed in 2017 with another party. Unfortunately we ran into some issues. I contacted Phoenix Driveways and they came out, had a look, came up with a plan, provided a quote and got the job done in no time. Our garden patio and path look like new again. And we even got some free, and very valuable advice in minding the sandstone and growing our hedge. Thanks for the great job done
Patio
We are absolutely delighted with the work done by John and his team. The attention to detail was exceptional, and the job turned out better than we could have expected. John is a pleasure to deal with and an absolute professional at what he does. The guys are dedicated and committed to the job and arrived on time everyday and finished the job in the deadline promised. We would highly recommend them.
New doorstep
John added a step to our driveway for us and the team was great to deal with and did a phenomenal job. John was able to advise on various options, and is quick to follow up. Thanks again.
Frequently asked questions
How is Phoenix Driveways rated?
Phoenix Driveways has a rating of
5 Stars (based on 16 reviews)
What days are Phoenix Driveways open?
They are opened
What towns and regions do Phoenix Driveways work in?
Sandymount, Donnybrook, Lucan, Castleknock, Ballyfermot, Tallaght, Knocklyon, Raheny, Coolock, Clondalkin, Cabinteely,
What services do Phoenix Driveways provide?

New Driveways, New patios, Wooden fencing, new lawns, tarmac driveways, pvc fencing, roll on turf, artificial grass, block paving, Concrete driveways, natural stone patios,