Phoenix Driveways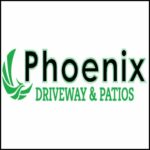 Phoenix Driveways is a family-owned and operated company that offers professional driveway installation services. The company has been in business for over 35 years, specialising in building new driveways, gravel driveways, block paving on driveways and tarmac driveways. They offer an extensive selection of extra options, including drainage systems, walling, fencing and more.
We have the best prices for driveway installations in Dublin because we use modern techniques. Our skilled craftsmen care about quality and will make sure your new installation blends into any surrounding environment. There's no need to worry if you're on a budget; our experts can help with that too! Call us today at 01 697 2087, so one of our friendly team members can give you more information or an estimate over email.
You can book a free quote by calling Phoenix Driveways in Dublin, Ireland, on 01 697 2087 and talking with one of their driveway or patio designers.
Projects By
Phoenix Driveways
Happy customer
We were really delighted with the transformation of our driveway by John and his team. A special thanks to Tony who came up with several artistic curves for the path through our driveway.
Fast, efficient and punctual. Really happy.
New garden
John and his team, they transformed our garden within 2 days. So happy with the job that was done! Very professional and would highly recommend!
Thank you for your work!
This is the review for the recent backyard renovation job that Phoenix Driveways completed.
Numeric review: 5/5
Details:
- Excellent work from start to finish. The team promised us excellent service from start to finish which was clearly evident in the work. The paving was done very good with clear attention to detail and precise layout of the tiles. The drain was taken into account and an additional water drain grill was placed near the end of an inclination.
- Roll-on real grass was placed over top soil which was done very well. No loose ends or places where the grass is missing. The roll-on effect has a nice vertical strip effect which amplifies the visual appeal.
- They work with you start to finish and deliver on what is agreed on. Our price was very reasonable compared to other companies. Proper disposal and cleanup of previous build was observed.
Well done and thank you for your work!
Great job
A great job by John and his team, arriving on time and finishing ahead of schedule
New patio
In November 2020 Phoenix Driveways paved the front driveway so I had no hesitation engaging them again to pave the back patio. John and his team did a phenomenal job. Don't know how they got through all that work and left the patio looking so good in just 2 days, and in the blistering heat. Would highly recommend Phoenix Driveways, reliable, honest and very hard working.
Frequently asked questions
How is Phoenix Driveways rated?
Phoenix Driveways has a rating of
5 Stars (based on 16 reviews)
What days are Phoenix Driveways open?
They are opened
What towns and regions do Phoenix Driveways work in?
Sandymount, Donnybrook, Lucan, Castleknock, Ballyfermot, Tallaght, Knocklyon, Raheny, Coolock, Clondalkin, Cabinteely,
What services do Phoenix Driveways provide?

New Driveways, New patios, Wooden fencing, new lawns, tarmac driveways, pvc fencing, roll on turf, artificial grass, block paving, Concrete driveways, natural stone patios,