Phoenix Driveways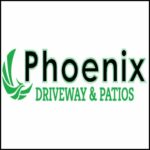 Phoenix Driveways is a family-owned and operated company that offers professional driveway installation services. The company has been in business for over 35 years, specialising in building new driveways, gravel driveways, block paving on driveways and tarmac driveways. They offer an extensive selection of extra options, including drainage systems, walling, fencing and more.
We have the best prices for driveway installations in Dublin because we use modern techniques. Our skilled craftsmen care about quality and will make sure your new installation blends into any surrounding environment. There's no need to worry if you're on a budget; our experts can help with that too! Call us today at 01 697 2087, so one of our friendly team members can give you more information or an estimate over email.
You can book a free quote by calling Phoenix Driveways in Dublin, Ireland, on 01 697 2087 and talking with one of their driveway or patio designers.
Projects By
Phoenix Driveways
5 stars!
This company is so professional. John and his crew cleared and paved my entire garden in 2 days. So hard working and clean and I'm thrilled with the job. I woukd recommend them fully.
5 stars
Frequently asked questions
How is Phoenix Driveways rated?
Phoenix Driveways has a rating of
5 Stars (based on 16 reviews)
What days are Phoenix Driveways open?
They are opened
What towns and regions do Phoenix Driveways work in?
Sandymount, Donnybrook, Lucan, Castleknock, Ballyfermot, Tallaght, Knocklyon, Raheny, Coolock, Clondalkin, Cabinteely,
What services do Phoenix Driveways provide?

New Driveways, New patios, Wooden fencing, new lawns, tarmac driveways, pvc fencing, roll on turf, artificial grass, block paving, Concrete driveways, natural stone patios,