Somerset Drives and Patios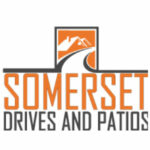 Somerset Drives and Patios
Hay bow
,
Weston super Mare
BS24 6RB
Somerset Drives and Patios is a family-owned business based in Somerset. We offer a wide range of services for customers in the area, including driveway installation, block paving, tarmac driveways and gravel driveway laying.
Alongside our driveway installation work, we specialise in boundary walls, aprons and more. Our company can install patio slabs, including sandstone patios, limestone patios, concrete slabs or garden paving. Extra options available include brick bordering new walls, wooden fencing, or steps at the front door if needed.
We are your one-stop-shop for all of the local driveway and patio services you need. From a simple extension to an entire replacement, we have it covered with our team's diverse range of expertise in installation techniques such as block paving, tarmac, resin bound gravel stone or natural stones like sandstone or limestone.
When you need a local contractor to do driveway installations, we are the company for you. We work hard and provide top quality services at affordable prices with years of experience under our belt in the Somerset region. Call Somerset Drives and Patios on 01278 806013 for a free estimate throughout Somerset in the UK.
Projects By
Somerset Drives and Patios
We have no reviews for this profile. Why not leave a review yourself?
Frequently asked questions
How is Somerset Drives and Patios rated?
Somerset Drives and Patios has a rating of
0 Stars (based on 0 reviews)
What days are Somerset Drives and Patios open?
They are opened
What towns and regions do Somerset Drives and Patios work in?
Bridgwater, Weston super Mare, Taunton, Yeovil, Wellington, Wells, Glastonbury, Frome, Chard, Burnham-on-Sea, Bampton, Exford, Dunster,
What services do Somerset Drives and Patios provide?

Block paving, Tarmac driveways, Gravel driveways, Resin bound , Sandstone patios, Concrete slabbing, Garden paving, New lawns, Wooden fencing, Bricklaying, Concrete Surfacing, New driveways, New patios,