The Driveway Specialists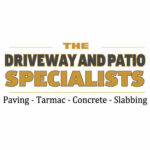 77 Sir John Rogerson's Quay
,
Dublin
The Driveway Specialists are a family run driveway and patio company, with over 20 years experience in the industry. We offer a wide range of driveway choices at affordable prices to suit your needs. Whether you're looking for block paving, resin driveways or tarmac driveways we can provide all options at competitive rates.
Add new patios, walls or wooden fencing and steps to your front door if needed! Our own professional team will handle all work ensuring quality installation for you peace of mind.
Want to spruce up your home's exterior? Our team of experts will help you transform the front or back of your property. We offer a wide variety of options for new driveways, from replacing an older one with concrete slabs and blocks (or any other material) all the way down to adding on more space by removing some old bricks in order to build off that area instead. Whether it be paving over garden surfaces, building raised patios using wood sleepers or brick walling - we can tailor any outdoor surface so that it is uniquely yours!
We provide unrivaled service when transforming both sides/fronts/backsides-of homes; whether this means redoing their ground levels like extending existing driveways and converting gardens
Call The Driveway Specialists in Dublin on 01 2645715 for a free estimate on a new driveway or patio. We service all of County Dublin, including nearby areas such as Meath, Offaly and Kildare as well.
Projects By
The Driveway Specialists
We have no reviews for this profile. Why not leave a review yourself?
Frequently asked questions
How is The Driveway Specialists rated?
The Driveway Specialists has a rating of
0 Stars (based on 0 reviews)
What days are The Driveway Specialists open?
They are opened
What towns and regions do The Driveway Specialists work in?
Dublin, Kildare, Meath, Poppintree, Offaly, Blanchardstown, Lucan, Clondalkin, Swords, Malahide, Tallaght, Howth,
What services do The Driveway Specialists provide?

Driveway paving, block paving, tarmac driveways, imprint concrete, gravel driveways, new patios, concrete slabbing, concrete patios, new lawns, wooden fencing, roll on turf lawns, driveway replacements,