Titan Driveways and Patios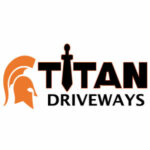 Titan Driveways and Patios
The Hamptons, Santry
,
Dublin 11
Titan Driveways and Patios are the experts in driveway installation. We offer a wide range of options for driveways at affordable prices. Whether you're looking to install resin, block paving, tarmac or concrete slabs, Titan Driveways and Patios will be able to help you find the perfect option for your home. Our team is fully trained so that we can guarantee quality installations every time!
You will never find a service for transforming the front or back of your home that is as unrivalled and comprehensive as what we provide, with options like replacing any old driveway, extending it, converting a front garden area into an entirely new one with extra space for parking if you need to get your car off the road.
In patio areas - if yours has gotten beaten up over time from years of use- don't worry about remodelling again because our guys can replace or extend that patio with a range of natural stone products. Creating elevated raised patios using wooden sleepers makes a truly superb design choice in a garden area.
Call Titan Driveways and Patios in Santry, Ireland on 01 685 2480 for a free estimate on a new driveway or a new patio in Dublin, Kildare or Meath.
Projects By
Titan Driveways and Patios
We have no reviews for this profile. Why not leave a review yourself?
Frequently asked questions
How is Titan Driveways and Patios rated?
Titan Driveways and Patios has a rating of
0 Stars (based on 0 reviews)
What days are Titan Driveways and Patios open?
They are opened
What towns and regions do Titan Driveways and Patios work in?
Dublin, Kildare, Lucan, Clondalkin, Lucan, Celbridge, Naas, Navan,
What services do Titan Driveways and Patios provide?

Block paving, Retaining walls, Tarmac driveways, New patios, Natural stone, Roll on turf, Wooden fencing, Patio slabbing,