Topline Drives and Natural Stone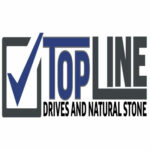 Topline Drives and Natural Stone
23 Lady Margaret Road
,
Ifield
RH11 0GA
Topline Driveways and Natural Stone is a family-owned business installing quality driveways, patios, and other outdoor stonework for over 20 years throughout West Sussex. Our team of skilled professionals will provide an affordable option for your new driveway or patio installation. We offer options from resin driveways to block paving to tarmac paving. In addition, we can install all types of natural stone slabs, including sandstone, limestone patios, concrete slabs and garden paving.
We have a team of experts who can help you transform the front or back of your home in Crawley. We offer options such as replacing your old driveway, extending it, or converting any garden area into an entirely new parking space with our dropped kerb service! In addition to this, we also replace and extend older patios along with extra features such as elevated steps to using wooden sleepers or brick walling to retain the patio. Our custom-designed pathways will give shape and design to make them look even more beautiful than ever before; they are perfect if you want something that is uniquely yours - tell us what you're looking for, and let's get started on making it. Get it to happen today by calling Topline!
Call Topline Driveways and Natural Stone in Ifield on 01293 988024 to schedule a free visit in Crawley, Horley, Rusper and all nearby regions in West Sussex.
Projects By
Topline Drives and Natural Stone
We have no reviews for this profile. Why not leave a review yourself?
Frequently asked questions
How is Topline Drives and Natural Stone rated?
Topline Drives and Natural Stone has a rating of
0 Stars (based on 0 reviews)
What days are Topline Drives and Natural Stone open?
They are opened
What towns and regions do Topline Drives and Natural Stone work in?
Crawley, Ifieldwood, Rusper, Faygate, Pound Hill, Copthorne, Horley, Charlwood,
What services do Topline Drives and Natural Stone provide?

Block paving, Tarmac driveways, Resin bound, Natural stone, Sandstone patios, Limestone patios, Granite patios, Concrete patios,