Virginia Pavelayers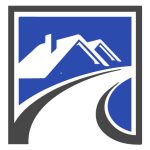 13101 Autumn Woods Way
,
Fairfax
VA 22033
Asphalt Paving Contractors Near Fairfax, VA
If you need a paving or masonry contractor near Fairfax in Virginia, call the Virginia Pavelayer experts for a free no, no-obligation estimate.
We provide a comprehensive service for renovating driveways, patios and gardens using various products, including asphalt paving, interlock pavers, concrete, flagstones, bluestone and more.
For customers who have problems with their masonry walling, from front door steps to masonry retaining walls, damp proofing to chimney repairs, our masonry contractors provide an unbeatable range of options.
Our home improvement services includes:
Asphalt paving
Interlock paving
Patio pavers
Door step construction and repairs
Damp proofing basements
Foundation repairs
Driveway renovations
Patio paving
Deck building
Pathway construction
Stucco installations
Wall building
and more....
Why trust Virginia Pavelayers?
Virginia Pavelayers is a fourth-generation family business serving Fairfax, VA, Reston, Rockville, Manassas and Prince William County residential contracting needs since 1988.  Today, we have grown to own and operate over 200 pieces of heavy equipment and vehicles with over 20 employees. We specialize in asphalt paving, repair, masonry construction, drainage installation, hardscaping, and concrete work.  In addition, we are highly experienced in all aspects of site work and excavation.
In just a few days, you can enhance the appearance of your property when you hire Virginia Pavelayers. From the quality of our materials and care in our craftsmanship to our immaculate installation, we can help you realise your dream.
We will walk you through every step of the project with you from start to finish. We believe in keeping our clients fully involved in the design process so that each client gets the patio or driveway tailored specifically for them.
All our work is fully covered by guarantee. If you want a professional contractor to renovate your driveway or to handle masonry repair work near Fairfax, VA, call our team on 571-774-2868.
We look forward to hearing from you.
Projects By
Virginia Pavelayers
Driveway
MUST READ!! Wow what a fabulous company great communication skills with explanations, true Masters at engineering, one day after install rainstorm perfect runoff. I'm in the dental field 40 years and I pay attention to detail and so do they par excellence over excited 20 years overdue but you were worth the wait give them a call you won't be sorry😁💯
Frequently asked questions
How is Virginia Pavelayers rated?
Virginia Pavelayers has a rating of
5 Stars (based on 11 reviews)
What days are Virginia Pavelayers open?
They are opened Mon-Sat 9am to 6pm
What towns and regions do Virginia Pavelayers work in?
Fairfax VA, Rockville, Prince William County, Manassas, Centreville VA, Clifton, Reston,
What services do Virginia Pavelayers provide?

Asphalt Paving, Masonry Repairs, Interlock Paving, Driveway Renovations, Masonry Walling, Patio Pavers, Damp Proofing,