Co-Operative Roofers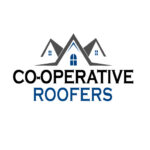 11 Bowlers Croft
,
Basildon, Essex
SS14 3DU
Co-Operative Roofers are roofing contractors in Essex that provide unrivalled roofing service for Essex. Co-Operative Roofers provide quality, affordable quality whilst working on roofs, flat roofing, guttering, rooflines or chimneys.
We have built their roofing company around their reputation as a reliable, professional roofing contractor.
Our services range from building new roofs to roofing repairs in Essex that leak or have sustained damage to all types of roofline work, including gutters, soffits, and fascia.
For a free quote roofing or guttering in Essex, call Cooperative Roofers in Basildon, Essex, the UK on 01268 858487.
Projects By
Co-Operative Roofers
We have no reviews for this profile. Why not leave a review yourself?
Frequently asked questions
How is Co-Operative Roofers rated?
Co-Operative Roofers has a rating of
0 Stars (based on 0 reviews)
What days are Co-Operative Roofers open?
They are opened
What towns and regions do Co-Operative Roofers work in?
Chelmsford, Basildon, Colchester, Southend on Sea, Brentwood, Epping,
What services do Co-Operative Roofers provide?

New Roofs, Roof Repairs, Repointing Brickwork, Guttering, Felt Roofs, Soffits and Fascia,