Niall McDonagh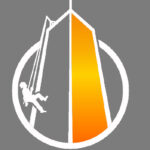 Truskey West
,
Barna Co Galway
Whether it's inspection, water ingress investigation or structural repair — no job is too complex for our expertise. We're your go-to company for industrial and commercial roofing projects and working-at-height access problems that require safe and inventive solutions.
We Are Niall McDonagh Roofing and Rope Access Services We Take Quality And Service To New Heights We're not just roofers or inspectors. We're qualified roofers with rope access skills and a gift for handling the impossible.
Call Niall McDonagh in Limerick City, Ireland on 087 2307027 For A Free Quote
Projects By
Niall McDonagh
We have no reviews for this profile. Why not leave a review yourself?
Frequently asked questions
How is Niall McDonagh rated?
Niall McDonagh has a rating of
0 Stars (based on 0 reviews)
What days are Niall McDonagh open?
They are opened
What towns and regions do Niall McDonagh work in?
Galway City, Loughrea, Ballinasloe, Tuam, Barna,
What services do Niall McDonagh provide?

Roof Repairs, Flat Roofing, Roof Inspections, Tata Steel Roofing, Velux Windows,