Dublin Roof Care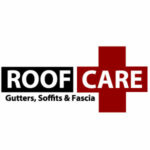 Burton Hall Road Sandyford
,
Dublin
Dublin Roof Care is a family-owned and operated gutter repair company in Dublin. For over 30 years, we have been providing our customers with quality workmanship using the most advanced techniques available today. We provide expert repairs for all types of gutters in Dublin, including aluminium gutters, cast iron gutters, uPVC gutters and more. Our prices are affordable, and you can get package deals on new guttering that includes installation.
Dublin Roof Care is a roofing company that specialises in gutter repairs and replacements. We have over 30 years of experience as a gutter repair company, and we can fix your gutters or put new ones up for you! We also offer affordable prices on new gutters with package deals available.
Getting your gutters replaced in Ireland doesn't have to be expensive. Our prices start at €100 for individual sections and can go up depending on what you need to be done, but we offer package deals too! We serve North Dublin as well, so get in touch with our team today!
Would you like to get your gutters in Ireland replaced? We offer both domestic and commercial services at affordable prices.
Get a free estimate for replacing gutters, repairing them or installing a brand range of soffits, fascia and gutters. Call Dublin Roof Care in Sandyford, Dublin, on 01 687 5099 to schedule a free visit.
Projects By
Dublin Roof Care
We have no reviews for this profile. Why not leave a review yourself?
Frequently asked questions
How is Dublin Roof Care rated?
Dublin Roof Care has a rating of
0 Stars (based on 0 reviews)
What days are Dublin Roof Care open?
They are opened
What towns and regions do Dublin Roof Care work in?
North Dublin, South Dublin, Dublin City, Swords, Blanchardstown, Tallaght, Blackrock, Dun Laoghaire,
What services do Dublin Roof Care provide?

Gutter replacements, New soffits, Fascia repairs, Dry verges, Flat roofing, Roofline repairs, uPVC guttering, Seamless gutters,