Roof Wise Kildare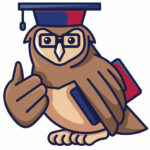 Straffan Road, Greenfield
,
Maynooth, Co. Kildare
Your roof is one of your most valuable assets, so when you need a trusted contractor for any work on the roof- from installation or repairs to cleaning and maintenance - call Roof Wise Kildare today.
We've got over 25 years experience in this trade combined with our family values ensures that we carry out the work to the highest of standards, but we do it whilst treating your home like we would treat our own home.
By carrying out yearly maintenance checks on your roof, you can spot problems before they really become an issue. For example, Roof Wise Kildare can easily reset a slipped roof tile back in place, and no damage has occurred to the underlay yet.
Maintenance checks on your roof apply to not only your residential roof but also to shed roofs, garages, flat roof extensions and all other types of roofs.
You can easily spot water pooling on flat roofs by leaving a hose laid down on the roof and letting water gently pour from it. If the water runs off into the guttering system, it is working perfectly. If you spot it pooling, you can easily get it fixed before it has had time to create sagging or other problems to the flat roof.
3 Signs to Watch Out For On Your Roof
1) Roof Tiles Slipping - Roof tiles can slip for a variety of reasons. If the underlay is not done properly, you could have problems with your roof slipping. This can be identified by checking the surface of the underlay and seeing whether there are any dips in it or not.
The underlay also comes loose when the adhesive used to stick them down has dried up. Roof tiles slipping can also be due to loose nails in the roof structure. Roof tiles can also slip when not enough adhesive is used during installation and when there isn't enough structural support provided for the weight of the roof tile itself.
2) Roof Leaks - Roof leaks are caused by a variety of reasons too. Roof leaks could be due to damaged or broken roof flashing when the lead lining is not properly installed, when the shingles are not laid down correctly, and in some cases, even where the water damage has occurred due to incorrect ventilation of your brand new roof.
Roof leaks can be an expensive problem if left unattended for very long. Roof leaks can easily lead to rust and mould formation.
Roof leaks are definitely a warning sign which you should take seriously. Roof leaks will often occur when the roof is repeatedly subject to heavy rains for a period of time. Roof water is also absorbed by your underlay, causing damage to it in the long run and leading to more problems such as damp walls and ceilings. Roof leaks are a sign of bad maintenance.
3) Roof Moss And Algae - Roof moss is easily identified by its green colour, and the cause of algae growth is the dampness under the shingles for too long. Roof moss growth is easily caused by the lack of wet/dry cycles in your roof.
Roof moss will also grow when you have had many water leaks occurring on the top or sides of your roof for a sustained period, and then that damp area has been left untouched to dry out, which gives the moss spores a chance to settle in that area.
Call Roofwise in Straffan Road, Maynooth, Co. Kildare, Ireland, on 045 247114 to get a free estimate for repairing roofs and replacing gutters throughout the entire Kildare region in Ireland. If you live outside Kildare, you can view our profile for roofers in Dublin to see our various roofing and guttering options.
Projects By
Roof Wise Kildare
Roof Repair
Excellent service from Robin and his team at Roof Wise. Took their time and made sure I was 100% satisfied with the repair work on our roof. Took pictures of the before work and after work as well since I could not go up on the ladder to inspect it myself. Would 100% recommend Roof Wise.
Frequently asked questions
How is Roof Wise Kildare rated?
Roof Wise Kildare has a rating of
5 Stars (based on 1 reviews)
What days are Roof Wise Kildare open?
They are opened
What towns and regions do Roof Wise Kildare work in?
Kildare Town, Naas, Clane, Prosperous, Kilcullen, Carbury, Kilcock, Celbridge, Maynooth, Blessington,
What services do Roof Wise Kildare provide?

Roofing, Leaking Roofs, Repairs, Felt Roofs, Gutter replacements, Ridge tiling, New soffits, Fascia repairs, Soffit venting, flashing repairs,