TC Roofers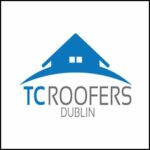 Alexandra House, The Sweepstakes, Ballsbridge
,
Dublin
TC Roofers is a family-owned and operated roofing company serving Dublin, Ireland, for over 20 years. We are committed to providing the best customer service and quality workmanship in every project we undertake. Our team of roofing experts can help you with any aspect of your project, including roof inspections, repairs, skylight installation & repair, gutter cleaning, chimney flashing repairs and repointing.
Our roofers in Dublin provide a range of services, including new roof installations and repairs. We are fully licensed, insured and certified as roofing contractors that can help you with all your needs - from gutter installations to repairing leaks in roofs. Contact us today!
We offer a free callout roof inspection for any roofing work you need and free emergency service. With over 25 years of experience in the industry, we're fully licensed & certified as your go-to company when it comes to all your needs. We specialize in new roofs, flat roofs, skylights installation/repair/gutter installations /repairs, and more!
Call TC Roofers in Ballsbridge, Dublin on 01 2542621 to schedule a free estimate. From repairs to new roofs, gutter replacements, to fascia installations, we handle it all.
Projects By
TC Roofers
Extension roof
OK, waited a few months before reviewing as I wanted to make sure the job was sound. Think I have finally found a roofer I can trust. John fixed a tricky leak in the extension roof - he was very professional, went above and beyond and gave great advice. Dealt with Pat also, he's a very personable lad and you could tell he wanted to do a good job and leave the customer satisfied. Job has stood the test of time over the winter. What more can I say? I can highly recommend TC Roofers for getting the job done and being genuine and professional while doing it. Nice job, thanks lads.
Roofing job
We had recently flat roof repair and roof insulation by John's team. The guys have done amazing work! They are hard workers, very responsible and responsive, taking care of quality and the final result. They were patient with all my requests. No mess left after works. We are happy with the result.
Roof
Absolutely fabulous company to deal with, the lads that came to my house were excellent workers and really nice lads, I've wasted a lot of money on another so called roofer who done a terrible job on my roof, pity I didn't contact John (TC Roofers ) first, but you live and learn, thanks again for a great fix lads from a very happy customer...
Roofing
John was great to deal with. Trustworthy and efficient he advised against a new roof as in his experience it was not necessary. Highly recommended
Roof replacement
John came to review the issue within a day of calling and started work very quickly thereafter. The team worked quickly over the course of 2 days with no messing around and full details of works + guarantee provided. Would recommend John having had bad experiences with others in the past. This is peace of mind.
Frequently asked questions
TC Roofers has a rating of
5 Stars (based on 14 reviews)
What days are TC Roofers open?
They are opened
What towns and regions do TC Roofers work in?
Clondalkin, Ballsbridge, Blackrock, Dublin, Finglas, Malahide, Tallaght, Lucan, Swords, Dun Laoghaire, Blanchardstown, Stillorgan,
What services do TC Roofers provide?

Roofing Repairs, Felt Roofing, Fibreglass Roofs, Leaking roofs, Chimney flashings, Ridge tiling, Dry verges, Slate tiling, flat roofs, Gutter replacements, Soffit repairs, Fascia installations,