Vantage Roofing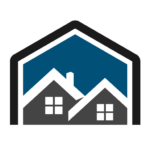 The Chase, Carmanhall Road Sandyford
,
Dublin
Based at The Chase, Carmanhall Rd, Sandyford in Dublin, Ireland, Vantage Roofing are experienced roofers that specialise in repairing, maintaining, and installing roofs. With over 20 years of experience, our team can fix a leaky roof or carry out gutter replacements at your home. We are competitively priced with unmatched customer service!
With our roofing repair services in Dublin starting from just €50 (depending on the type of repair), you can rely on us to fix any water leak or other issues with your home's most important exterior feature quickly and correctly. We're able to investigate and pinpoint the cause of a leaking roof, whether it be loose tiles or defective cover flashings. All necessary repairs will be carried out by qualified professionals in no time at all!
Visit their website to learn more about their roofers in Dublin or call Vantage Roofing in Sandyford, Dublin, on 01 254 4723 for a quick and free estimate on roofing repairs, felt roofs, roofing valleys or chimney repairs in Dublin.
Their service area extends all over north and south Dublin, including Dublin City. From D1 to D24, they can fix your roof.
Projects By
Vantage Roofing
Services List

Emergency Roofing Services
We have no reviews for this profile. Why not leave a review yourself?
Frequently asked questions
How is Vantage Roofing rated?
Vantage Roofing has a rating of
0 Stars (based on 0 reviews)
What days are Vantage Roofing open?
They are opened
What towns and regions do Vantage Roofing work in?
Dublin, Lucan, Wicklow, Sandyford, Santry, Blanchardstown, Dun Laoghaire, Foxrock, Swords, Finglas, Cabra,
What services do Vantage Roofing provide?

Emergency Roofing Services, New Roofs, Roof repairs, Loose Tiles, Chimney Flashings, Slate Tiling, Roof Leaks, Flat roofs, Fibreglass Roofing, Guttering repairs, Soffits and Fascia,