Blackwater Driveways and Patios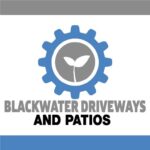 Blackwater Driveways and Patios
Old Kilmeaden Road
,
Waterford
Blackwater Driveways and Patios is a paving company established over 20 years in the Waterford region of Ireland. We offer driveway replacements, extensions, or new driveways at an unbeatable rate throughout County Waterford. Along with this, we can build new patios for your back garden where we can also install lawn areas and pathways.
Our patio options include laying sandstone patios, granite patios, concrete slabbing, wooden sleepers, fencing, garden paving, stepping stones, artificial grass, roll on turf, and imprint concrete patios during our free visit.
The driveway surfacing choices available include laying tarmac driveways, tar and chip driveways, asphalt, driveway paving and imprinted concrete on driveways.
We service all around the Waterford area, including nearby Kilkenny and Cork. These county areas include Tramore, Dungarvan, Clonmel, Callan, Ahenny, Ballyhale, Ballynamult, Kilmeaden and nearby areas.
If you would like to get a free no-obligation estimate from our driveway specialists, call 051 550 472 today to schedule a free quick estimate on any project you may have!
Need a different area? Go view our paving contractors in Cork or our paving contractors in Wexford for a local specialist near you.
Projects By
Blackwater Driveways and Patios
We have no reviews for this profile. Why not leave a review yourself?
Frequently asked questions
How is Blackwater Driveways and Patios rated?
Blackwater Driveways and Patios has a rating of
0 Stars (based on 0 reviews)
What days are Blackwater Driveways and Patios open?
They are opened
What towns and regions do Blackwater Driveways and Patios work in?
Kilmeaden, Waterford, Cork, Dungarvan, Tramore, Ahenny, Ballyhale, Clonmel, Kilkenny, Tipperary, Cahir, Stradbally,
What services do Blackwater Driveways and Patios provide?

Driveway Paving, tar and chip, gravel driveways, imprinted concrete, sandstone patios, concrete patios, slabbing patios, new lawns, roll on turf, granite patios, wooden fencing, wooden sleepers,